KEY POINTS
The brain and gut appear to communicate with each other in various ways including the enteric nervous system (ENS), often called the "second brain" or gut-brain axis.
Important research shows an unhealthy gut and decreased numbers of good gut bacteria may have a direct impact on your overall health.
Protecting the lining of the intestinal tract and increasing the number of healthy bacteria in your gut could improve your health and well-being.
In the 1700s, Jean-Jacques Rousseau, the acclaimed French philosopher and writer, recognized the possible link between digestion and overall health, defining happiness as "a good bank account, a good cook, and a good digestion."
"ALL DISEASE BEGINS IN THE GUT." 

-HIPPOCRATES
Good Bacteria: The Link Between Your Digestion and Overall Health?
Your digestive tract is home to billions of good bacteria which help prevent the overgrowth of harmful organisms such as bad bacteria, yeast, and parasites.
For years it has been well understood that the good bacteria in your digestive system help your body digest food and absorb nutrients.
Promising research reveals that decreased amounts of good gut bacteria may contribute to health issues ranging from inflammation to obesity. 1 2 3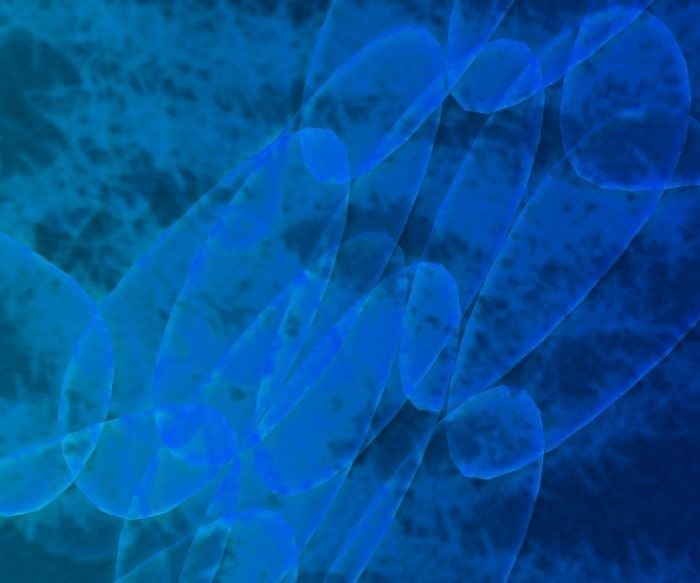 Research shows low levels of good gut bacteria may contribute to health issues ranging from inflammation to obesity.
Click To Tweet
Good Bacteria and Your "Second Brain"
The brain and gut appear to communicate with each other in various ways including the enteric nervous system (ENS), often called the "second brain" or gut-brain axis. 4
When the number of good gut bacteria decreases, there are, according to research, signals sent from the gut to the brain which could affect brain function. 5 6 7
Jay Pasricha, M.D., director of the Johns Hopkins Center for Neurogastroenterology, states, "For decades, researchers and doctors thought that anxiety and depression contributed to these [gastrointestinal] problems. But our studies and others show that it may also be the other way around."
 "Our two brains 'talk' to each other, so therapies that help one may help the other,"

-Jay Pasricha, M.D
Good Bacteria and A "Leaky Gut"
It is well known the lining of the intestinal tract (mucosa) can be damaged by irritants including NSAIDS (nonsteroidal anti-inflammatory drugs, i.g. ibuprofen and naproxen) and alcohol.
also damaged by artificial sweeteners, processed foods, refined sugar, foods that commonly produce sensitivities (including gluten, dairy, and soy), and antibiotics which can disrupt the balance of good gut bacteria. 8 9 10
When the intestinal mucosa is damaged, foreign substances may be able to enter the body and produce an inflammatory reaction. Good gut bacteria may help protect and repair the intestinal lining, preventing this abnormal immune response. 11
Specific Health Connections:
In the past few years, there has been a great deal of promising research showing a connection between decreased amounts of good gut bacteria and poor health. Here are a few of the areas being researched:
Mood
A large amount of the mood-altering neurotransmitter serotonin is located in the intestinal tract. Good gut bacteria likely plays a role in the production of this very important substance. 12 13 14
Research out of Oxford shows supplements designed to boost the numbers of healthy gut bacteria may improve anxiety levels by changing the way information is processed. 15
Obesity and Appetite
Good gut bacteria may play an important role in the regulation of appetite and sensitivity to insulin which controls where fat is deposited in the body. 16 17 18 19
Immune Function
Gastrointestinal immune cells are likely a vital part of the body's immune system. It appears that good bacteria interact with the immune system, providing signals to promote the normal development and function of immune cells. 20 21 22 23
Ground-breaking research suggests that important cells in the control of inflammation, natural killer T cells, are regulated by the good bacteria in the gut and the two-way communication between the body and the gut neurons, aided by good gut bacteria, likely plays a large part in preventing chronic inflammation. 24
Possible Ways To Increase Good Gut Bacteria and Improve Your Digestion:
[Before implementing any of these options, discuss them with your doctor to determine if they are appropriate for you.]
Add fermented foods to your diet. These promote the growth of good bacteria (includes plain yogurt/kefir with live and active cultures, sauerkraut, and kimchi).
Eat foods that act as a "prebiotic"- nondigestible foods that help healthy bacteria grow in the digestive system, such as asparagus, garlic, cabbage, beans, artichokes, legumes, onions, and bananas.
Remove or at least reduce those foods and substances that are contributing to irritation of the lining of the gut.
Take a probiotic. Probiotics provide live strains of good gut bacteria. Extra caution should be taken with children, the elderly, women who are pregnant or nursing, postoperative patients, and those with a compromised immune system (there have been reports of serious infections in these patients taking probiotics), and in those at risk for a blood clot, stroke, or heart attack. Also, some probiotics contain gluten.
Consider starting a fish oil supplement which can reduce inflammation and may help heal the lining of the intestinal tract. 27 Because fish oil can reduce the body's ability to clot normally, those taking any anticoagulant drugs, such as Coumadin (warfarin), who have had a hemorrhagic stroke, have a bleeding disorder, or are scheduled for surgery should not take fish oil, unless recommended by their physician. Also, those with a fish allergy should not take this supplement. Those with a soy allergy should look for a brand without soy. *Some people notice GI upset when first starting fish oil. This often gets better if you temporarily reduce the dosage, store the bottle in the freezer, and take it with meals. If GI issues continue, discuss this with your doctor.*
Summary:
There is exciting research that suggests a link between your digestion and overall health. Low levels of good gut bacteria may be associated with a number of medical issues, including obesity, anxiety, depression, allergies, asthma, autoimmune disease, and more.
Preventing damage to the lining of your intestinal tract and taking steps to increase the levels of good bacteria in your gut could make a difference in your overall health and wellbeing.
Interested in consulting Dr. Stenehjem? CLICK HERE to learn more.
Disclaimer: The information contained on this site is intended for educational purposes ONLY and is not a substitute for advice, diagnosis, or treatment by your physician. It is not meant to cover all possible precautions, drug interactions, circumstances, or adverse effects. You should seek prompt medical care for any health issues and consult your doctor before taking supplements or making a change to your medications, diet, or exercise regimen. Read our full disclaimer.
© Copyright 2017 Mastering Health and Happiness, PLLC. All Rights Reserved.
References